With which symptoms 
is the Ayurveda Plus cure suitable?
Ayurveda-Plus is the right thing for you if...
The 3 pillars of Ayurveda PLUS
In the teachings of acupuncture, it is assumed that Qi (life energy) flows through your body via meridians (energy channels). If this energy flow is blocked by the cause of poor nutrition, environmental influences or physical and mental stress, pain and diseases can arise. Through the correct treatment of acupuncture points, your body can be freed from blockages. For a harmonic flow of your life energy.
Blockages can arise not only on an energetic level, but sometimes also physically. With the help of manual therapy your blockages in the spine and joints are released through specific movements. The focus is specifically on your cervical spine. Through this specific form of treatment, the connection between head and torso can be strengthened to achieve a harmonic balance between mind and body. Feel the entity of body, mind and spirit. 
Neuro-cybernetictechniques
Blockages, contortions and disturbances in your body are tested kinesiologically and released. Detoxification is stimulated, stressors for functional blockages are identified and an emotional clarification is carried out. Your entire body and mind will be cleansed. This way the Ayurvedic programme and treatments will be more even more intense and sustainable. 
Specialist in general medicine and naturopathic treatment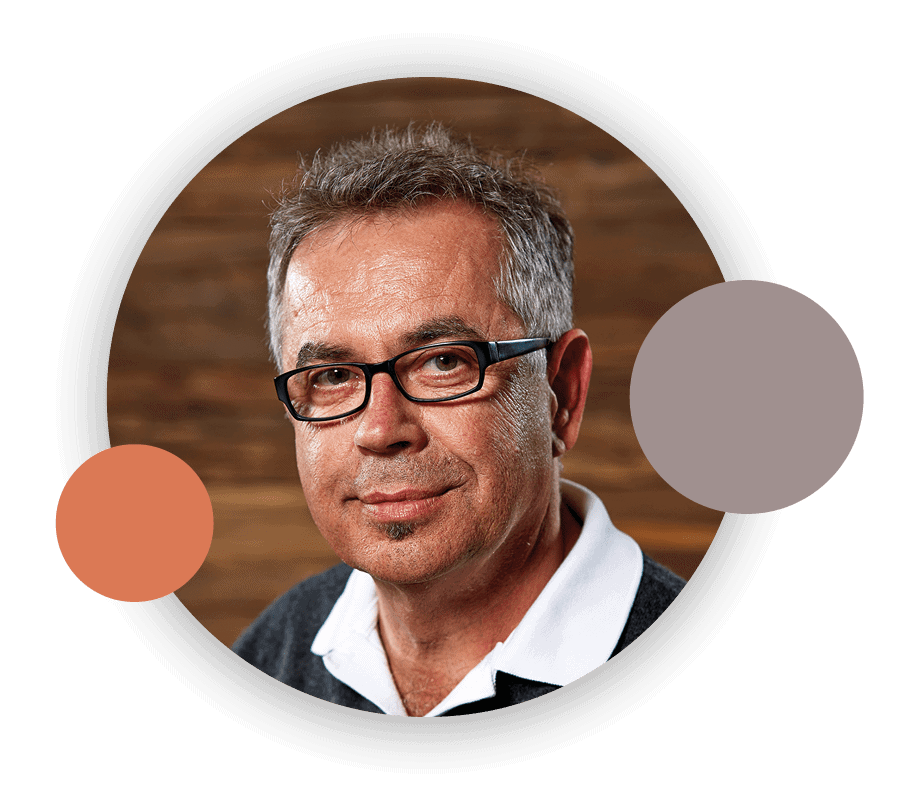 Information about medical care
The procedure of your Ayurveda PLUS cure
At the beginning of your treatment we will perform a detailed anamnesis. Through this medical consultation including pulse, eye, tongue and face diagnosis, we determine your health problems together with you. This allows us to tailor the treatment to you and your needs. Dr. Sinop will also conduct a short medical history before your first treatment and accompany you together with our Ayurveda experts. This way you will experience competent support during your entire Ayurveda PLUS treatment.
When your cure comes to an end, we will be happy to have a final talk with you. Together we will find a solution how you can continue to implement what you have learned at home. This way, the impact of your cure will be bigger and you will benefit from a lasting effect. We will also be happy to help you after your stay: If you still have questions at home, we would be happy to hear from you. We are here for you. Before, during and after your cure.
I do feel really good. Because I could solve chronic and acute pain with the help of the three pillars. I am feeling happy.
I do feel really good. Because my body and my mind have been able to detox. I am feeling light.
Optimiseyour everyday life
I do feel really good. Because I'm learning how to deal with stress properly and how to structure my daily life according to my needs. I feel ready.
I do feel really good. Because I can maintain my inner attitude, know where my strengths lie and use them properly. I feel strong.
I do feel really good. Because I have released old blockages on a physical and psychological level. I feel liberated.
The Ayurvedic bioenergy VATA explained:
Nutrition, mindset, health, lightness, self-love
Acupuncture. A therapy method derived from Traditional Chinese Medicine (TCM) and an effective way to restore your balance. In TCM we speak of Qi, the life energy. This life energy flows through your body via meridians and forms grids of energy.  Through wrong nutrition, environmental influences or mental and physical stress, these energy pathways can be blocked. Consequently your Qi does not flow properly anymore. This can lead to pain and illness. By stimulating acupuncture points with needles, pressure or moxen (strong heating) blockages are released and the disruption of the energy flows are eliminated. Pain subsides and illnesses are healed. Your life energy will be flowing harmonically. 
I feel really good.
Because body, mind and soul are in harmony.